About
"I wanted to write the kinds of stories I saw in Anime and Video Games."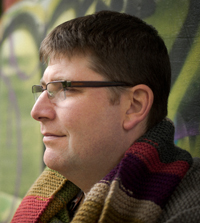 Justus R. Stone is currently working on the final novel in his Bleeding Worlds series.
When he's not writing, he's reading light novels, which he reviews on his YouTube channel.
Between books, work, writing, and family, he also squeezes in a healthy dose of video games and anime.
All of these influences help to infuse his writing with kinetic action, deep conspiracies, and wonders hidden within our world.
Latest Journal Entries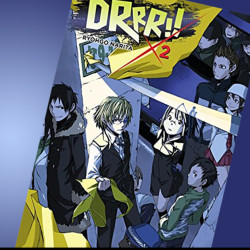 Review of the light novel, Durarara!! Volume 2 by Ryohgo Narita. PURCHASE Durarara!! Volume 2 (Amazon Affiliate Link) http://amzn.to/1YUrbK8 SUBSCRIBE FOR FUTURE BOOK REVIEWS! https://www.youtube.com/user/JustusRStone?sub_confirmation=1 From the Back Cover: Ikebukuro has a slashing problem. Ikebukuro, Tokyo. A place where the clumsy and inept at love gather. A high school girl worried about her status. A[…]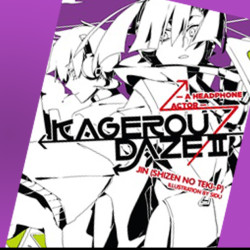 Review of the light novel Kageoru Daze, Vol. 2, A Headphone Actor, by Jin. PURCHASE Kagerou Daze Vol. 2 (Amazon Affiliate Link) http://amzn.to/1QHdFrz SUBSCRIBE FOR FUTURE BOOK REVIEWS! https://www.youtube.com/user/JustusRStone?sub_confirmation=1 From the Back Cover: Takane Enomoto has a secret. Her life is pretty weird. She attends high school with only one other student in her class[…]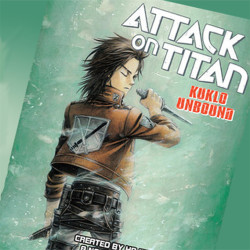 Review of the light novel Attack on Titan Kuklo Unbound by Ryo Suzukaze. PURCHASE Attack on Titan Kuklo Unbound (Amazon Affiliate Link) http://amzn.to/1N4hhDu SUBSCRIBE FOR FUTURE BOOK REVIEWS! https://www.youtube.com/user/JustusRStone?sub_confirmation=1
Previous
Next