About
"I wanted to write the kinds of stories I saw in Anime and Video Games."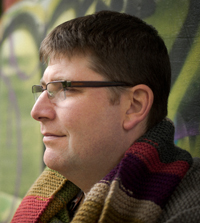 Justus R. Stone is currently working on the final novel in his Bleeding Worlds series.
When he's not writing, he's reading light novels, which he reviews on his YouTube channel.
Between books, work, writing, and family, he also squeezes in a healthy dose of video games and anime.
All of these influences help to infuse his writing with kinetic action, deep conspiracies, and wonders hidden within our world.
Latest Journal Entries

Hello Everyone, PreOrders for the third book in The Bleeding Worlds series, Resonance, are now live at Amazon. If you preorder now, the eBook will be automatically delivered to your device on its release date of December 9, 2014. I look forward to all of you being able to read this book and hearing your[…]

Here it is my dear readers, the cover for Resonance, Book Three of The Bleeding Worlds! Now, for firm release dates. Pre-orders will begin via Amazon on Tuesday, October 14. The novel will be officially released on Tuesday, December 9. I hope you all enjoy!
Hello Everyone. Sorry I haven't posted much here lately. Just thought I'd give a quick update on Book Three's progress. In two weeks, the cover will be revealed and preorders will begin on Amazon. I don't have a finalized release date right now, but I will when the preorder begins. I can say it will[…]
Previous
Next