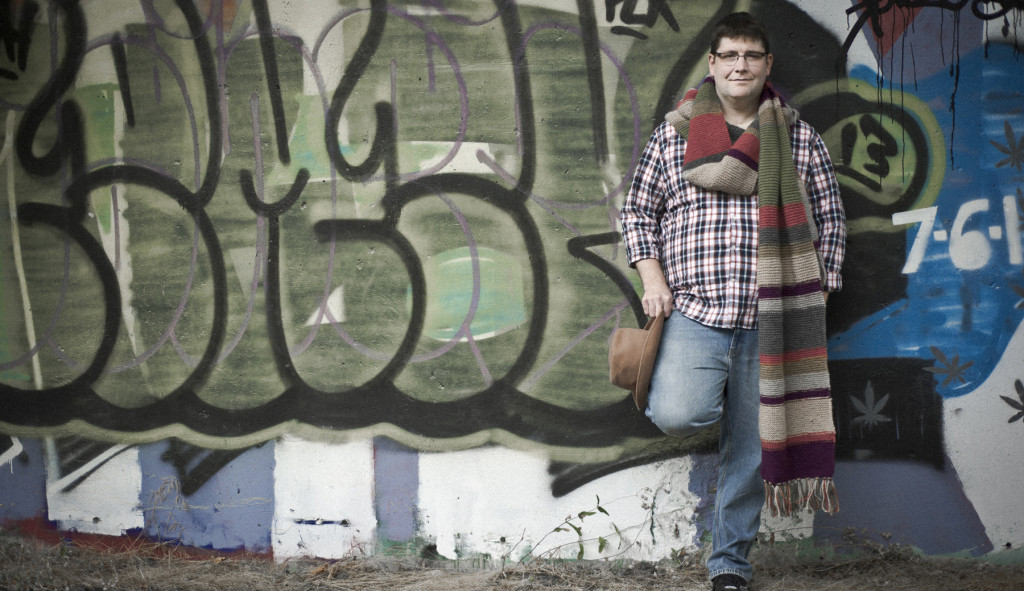 Justus R. Stone first discovered his love of writing when he wrote a fifteen page story for a two page assignment in sixth grade. Since then, he's started lots of projects, but nothing stuck until his novel Harbinger, the book which became part one of The Bleeding Worlds series. As it turns out, combining years of anime, video games, and an interest in mythology, turned into the recipe for success.
Since Harbinger's release in 2012, he has gone on to publish two more in The Bleeding Worlds series, Suture and Resonance, and a novella called Revelation Game. He is currently working on the final book in The Bleeding Worlds, Ragnarok.
To support his wife, two sons with Autism, and shih-poo, Justus R. Stone works as Ambulance Call-Taker/Dispatcher. He's heard everything from the pain of a life ending, to the joy of new life beginning. He's experienced the pride of knowing his instructions over the phone saved a life, and the frustration of not being able to do anything. His everyday job is a rollercoaster of emotions. When he gets home, he finds solace in his family, books, anime, and video games.
In addition to writing, he also runs a YouTube channel dedicated to his love of light novels and manga. New review videos are posted on a weekly basis.
Justus R. Stone was born, raised, and still lives in the Greater Toronto area in Ontario, Canada. He loves interacting with fans, so he can be found on numerous social media platforms, but posts most often to Twitter, YouTube, and FaceBook.