Hello Everyone! Here's your light novel releases for January 2017.
January 6, 2017
I Saved Too Many Girls and Caused the Apocalypse Volume 1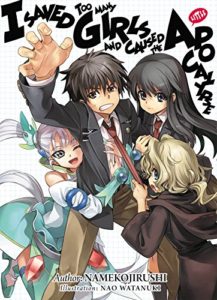 Rekka Namidare was a normal boy until his sixteenth birthday. Then a girl suddenly appears from his future, warning him that he'll somehow start an interstellar war!
It turns out Rekka hails a special bloodline that's destined to get caught up in all kinds of trouble. Whenever a story's heroine is in dire need, Rekka will be given one last chance to save her. And in the future, Rekka will have saved so many girls that their jealous love for him will cause the apocalypse!
Purchase I Saved Too Many Girls and Caused the Apocalypse Volume 1 from Amazon.com
January 17, 2017
Tokyo Ghoul : Void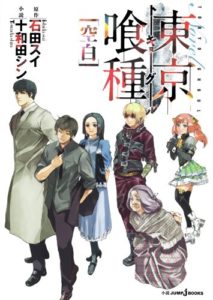 Explore the world of Tokyo Ghoul with these prose fiction spin-offs!
Ghouls live among us, the same as normal people in every way—except their craving for human flesh.
Ken Kaneki is an ordinary college student until a violent encounter turns him into the first half-human half-ghoul hybrid. Trapped between two worlds, he must survive Ghoul turf wars, learn more about Ghoul society and master his new powers.
After the unprecedented raid on the Ghoul detention center by The Aogiri Tree organization, the Commission of Counter Ghoul is working to tighten security across the twenty-three wards. However, some Ghouls begin to cause unrest in the 8th Ward, continuing the cycle of retaliation between human and ghoul. And what of Kaneki after he left the 20th Ward? This second novel depicts the aftermath six months after the 11th Ward occupation.
January 24, 2017
Death March to the Parallel World Rhapsody, Vol. 1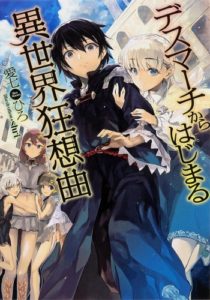 Programmer Ichirou Suzuki is transported to another world. In a foreign land, he finds that life is an adventure that's sometimes fun, sometimes serious, and full of girls!
Purchase Death March to the Parallel World Rhapsody Vol. 1 from Amazon.com
Overlord, Vol. 3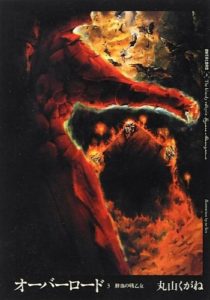 Lord Ainz has made great progress moonlighting as the indomitable hero Momon, but what should be a moment of triumph is shattered–by news of rebellion. He vows to find out what has happened and to defend the honor of his guild and home–Ainz Ooal Gown.
Strike the Blood, Vol. 5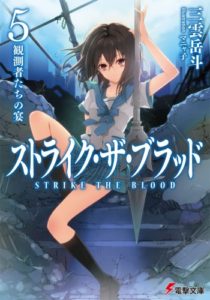 Aya Tokoyogi and six other hardened magical criminals have broken out from imprisonment. Their goal–to completely erase the 'Witch of the Void,' Netsuke Minamaya, from existence. How these events will unfold in the Demon District will depend on the actions of the strongest vampire to ever exist, Kojou Akatsuki.
Kagerou Daze, Vol. 6: Over the Dimension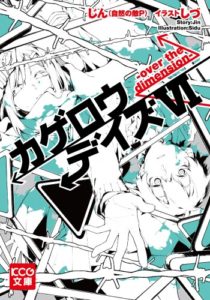 It was a never ending long, long summer day when Shintarou feels a sudden change in his body. While this is happening, he has a momentous meeting with his upperclassman, who tells Shintarou the secret truths about this world's past. What in the world is going on?
Decapitation: Kubikiri Cycle (Zaregoto Series)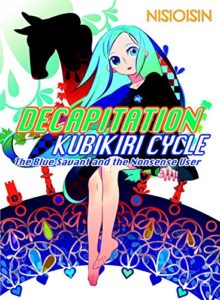 It's the vacation of a lifetime, a trip to a remote island filled with geniuses–and murder.
On Wet Crow's Feather Island, a tiny speck in the Sea of Japan, lives Akagami Iria, the exiled daughter of a powerful family. Born into great wealth, she was a princess of the highest pedigree–until she was cut off by the leader of the Akagami Foundation. For the last five years, she's lived on Feather Island with her maids. But she hasn't been alone. She has invited the best minds Japan has to offer to come and stay with her.
And so nineteen-year-old college student Ii-chan and his best friend, computer genius Kunagisa Tomo, find themselves as Iria's guests at her elaborate mansion. Surrounded by fascinating women–a chef, a fortune-teller, a scholar, and an artist, not to mention his own friend Tomo–Ii-chan is feeling a little overmatched intellectually. But the sudden discovery of a grisly murder sends the island into shock. And Ii-chan discovers that he does possess a bit of genius: the ability to discover what is real and what is fake . . . who is who they claim to be–and who is a killer.