At the beginning of the week, Yenpress teased on Twitter that to give Americans something to be thankful for during their Thanksgiving, Yen would announce some new titles.
That announcement came today, and they're bringing us two new light novels!
Magical Girl Raising Project
[one_third]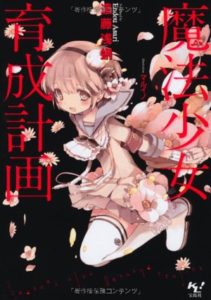 [/one_third]
[two_third_last]
From Wikipedia;
A popular social game known as the Magical Girl Raising Project has the ability to grant players a 1 in 10,000 chance to become a real life magical girl. Each of the magical girls possess unique abilities and earn Magical Candies by protecting people and performing good deeds. However, at some point, the administration has decided that sixteen magical girls in a certain city is too many, announcing they will cut the number in half by having the magical girl with the fewest Magical Candies each week lose their powers. However, as the rules of the game become more twisted, the girls eventually find themselves dragged into a life or death battle against each other.
[/two_third_last]
[full_width]
Sound Euphonium
[/full_width]
[one_third]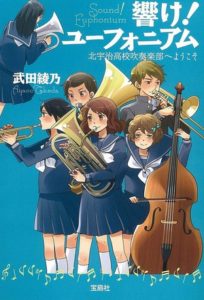 [/one_third]
[two_third_last]
From Anime News Network;
Kumiko Oumae is looking for a new beginning at Kitauji High School, distant from most of her middle school peers. She befriends Hazuki Katou and Saphire "Midori" Kawashima and joins the Music Club with them, a past-time from her junior high days. There she continues to play euphonium and encounters Reina Kousaka, a figure from her past she didn't expect to meet again. As the club works tirelessly to achieve it's goals, the two girls awkwardly dance around each other, each wanting to know the other more.
[/two_third_last]
No release dates yet, though YenPress' tweet said Magical Girl Raising Project would arrive Summer 2017. They didn't give an approximate release for Sound Euphonium.