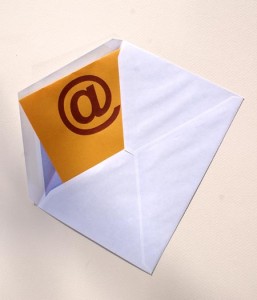 In an effort to stay better connected with my readers, I've created a mailing list.
Privacy
I've set up the list with MailChimp. They've been around for many years and comply with international standards on Spam, and Privacy, controls. Also, I am the one acting as list admin and the one sending out all the updates, so there aren't any other hands involved with your contact information. Your email will never be sold or provided to any other parties.
And no worries on the volume of mail you'll receive, the updates will only occur for big news items such as sales, new releases, or exclusives.
Which brings me to the next point…
Why Should I Sign Up?
Mailing list members will get the following benefits:
First news about new releases
An early heads-up on any book discounts, including exclusive discounts for list members.
Contests, including signed book giveaways, free ebooks, and more!
Previews on upcoming releases, including sample chapters.
Exclusive story content not available anywhere else.
If any of that sounds good to you, then use the widget to the right to sign up. I look forward to communicating with you!
Some Other Ways to Reach Me
In addition to the new mailing list, the Contact page now has a direct mailto link if you wish to send me an email, and it also has an address you can send snail mail to, if you still prefer to communicate that way.
Thanks everyone,
JR